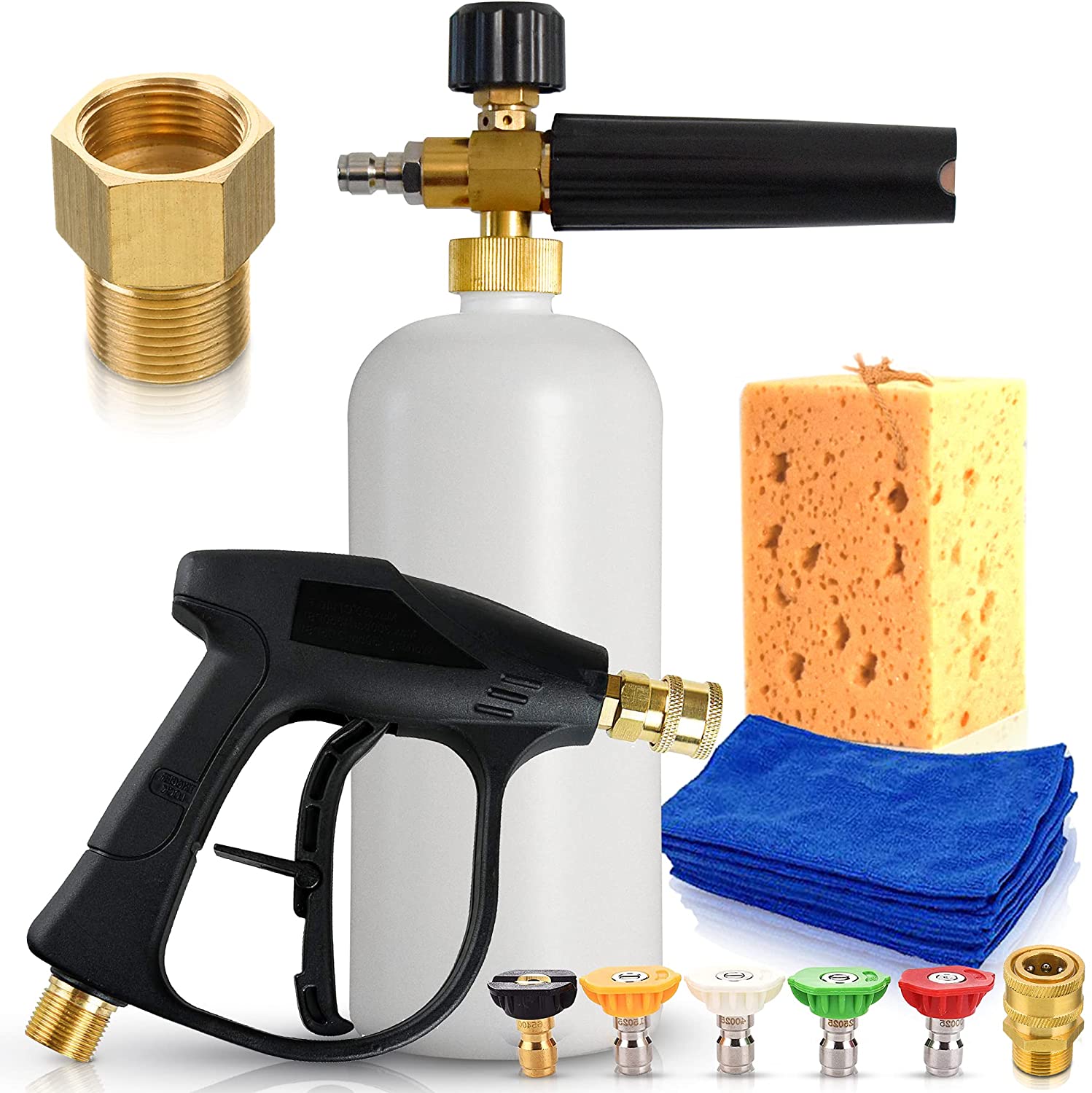 Everything you need to make your car shine like new!
This car wash kit is not only the perfect way to maintain a flawless shiny finish when giving a car wash, it can also be used for motorcycles, floors, windows, driveways, roofs, and siding, or to water flowers and plants.
Blast the dirt away!
GET THE MAXIMUM PRESSURE! Our pressure washer sprayer works with any gas or electric pressure washer. Requirements for it to work properly is 2.0 GPM, a minimum PSI of 1000, and a maximum PSI 3000 (Maximum BAR 210) which is very effective when you need to remove ingrained dirt.
Ultra Versatile
Gun connects with the Scuddles foam cannon, extension wand, and spray nozzles.
Make your care shine!
Scuddles foam cannon sprays a thick foam that helps remove dirt from your car quickly. The high-quality car wash foam cannon can be easily customized to spray a weaker or stronger flow.
A nozzle for every need!
Red - 0°
Clean in crevices and hard-to-reach spots and tough dirt.
Yellow - 15°
Get stubborn stains and clean rough surfaces, such as concrete and brick.
Green - 25°
Good for wood, siding, fences, painted surfaces, and lawn mowers.
White - 40°
Gentler, wide-angle spray for good for windows and screens.
Black - 65°
This nozzle is great for spraying detergent.